Our Leadership Team
We are a cross-racial coalition working to embrace equity throughout our organization and in relationship with our partners.
Our National Advisory Board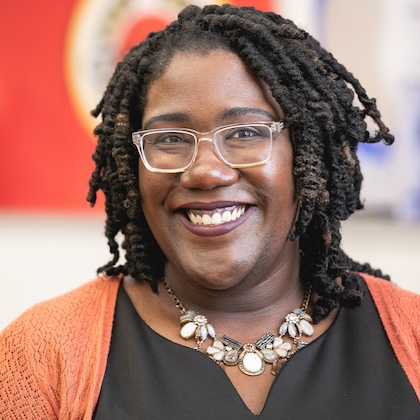 Dr. Darnisa Amante is an educational and racial equity strategist that is deeply committed to the study of culture; innovation; and adult development. Since earning her master's degree in Anthropology from Brandeis University, and her doctorate from Harvard's Educational Leadership Doctorate (Ed.L.D.), Dr. Amante has honed her knowledge of culture and adult development to transform organizational and school cultures on issues of equity. Dr. Amante currently serves as the CEO of The Disruptive Equity Education Project (DEEP).
Latoya serves as the Executive Director of Boston School Finder. In this role she focuses on increasing access to education data and opportunities among parents, with a targeted focus on families of color. Latoya is also the Co-Founder and Executive Director of Phenomenal Moms, a Boston-based organization that seeks equity by collaborating with schools and districts, community partners and other stakeholders. The organization aims to increase engagement in schools and communities among parents and families of color.
Debby is the author of Waking Up White, a story of her two-steps-forward-one-step back journey away from racial ignorance. She continues to study racism and strategies for its undoing while working to educate other white people confused and frustrated by racism. Debby is passionate about transforming anxiety and inaction into empowerment and action, be it for an individual or an organization.